If you're thinking about adding a bit of holiday flair to your plant tags and labels this season, we can help. Greenlife by Immij specialises in designing, manufacturing, and distributing high-quality plant tags just in time for Christmas, the New Year, or whatever holiday event you have in mind.
Because there are so many options available to you in sourcing holiday plant tags, we're assisting with these five tips for retail success this time of year.
Tip #1: Mix up your branding with the colours of fall and winter.
It might seem risky to change how your brand is presented to the retail customers you're marketing to, but the holiday season is one of those times of the year where getting creative is encouraged. The colour palette that is most suitable for fall and winter includes a lot of greens, dark reds, and other 'earth tones', that relate to the harvest. Think of interesting ways to incorporate these colours into your brand, so that the plant tags and labels you use for holiday promotions are as relevant as possible.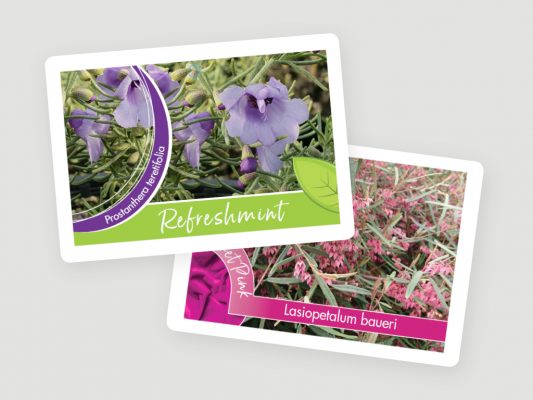 Tip #2: Appeal to the festive, joyous mood that customers are seeking.
When a customer enters the nursery section of a retail store, they have a certain expectation of what they'll find. This expectation is tied to seasonal messages they're used to seeing elsewhere – messages of joy, good tidings, and cheer. So, it's wise to rise up to these expectations by using fonts, colours, words and phrases that are light, uplifting, and positive.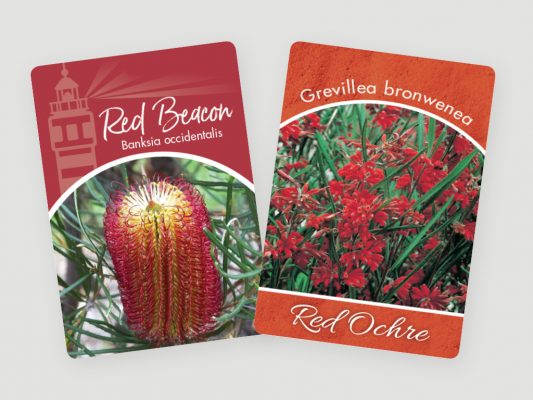 Tip #3: Don't be afraid of using 'dated' holiday designs or graphical elements.
One of the reasons why the holidays can provide such an enjoyable retail shopping experience is because there are constant reminders of familiar images, sayings, and colors. Instead of trying to change the holiday messaging on your plant tags and labels from the tried and traditional, embrace it, instead. Iconography like Santa, stockings, reindeer, holly leaves, and sparkles will never go out of style when Christmas comes around. And, if there is unused stock of your best holiday plant tags and labels, you can always use them next year.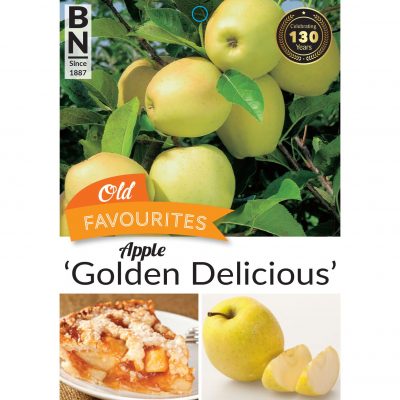 Tip #4: If you're unsure about a specific design or layout, ask for help from Greenlife!
Greenlife by Immij knows first-hand how to craft successful retail tags and labels specifically tailored for the wholesale nursery industry. And, we're no strangers to holiday designs, either. So, if you find yourself at a loss for what graphical elements to use, which plant tags to select, or how to best form your holiday messaging, just reach out to us, and ask for assistance.
Tip #5: Track your sales according to the most effective tag and label designs.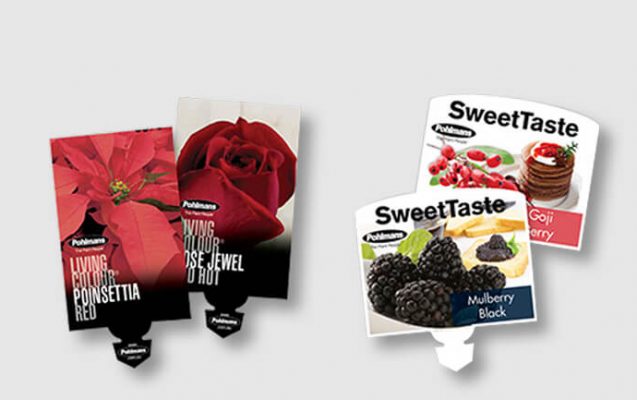 Knowing which holiday designs to use for your plant tags and labels can come from learning what has worked in prior years. As you try new designs and experiment with different approaches, be sure to tie the retail performance to each one. This way, you can use what works over time, and get rid of what doesn't.
When you think more about creating a festive overall experience through your plant tags and labels, your products will logically sell better. And, don't forget that Greenlife by Immij is always here with a helping hand if you need one.