If you run a wholesale plant nursery, then you probably already know just how valuable the right plant tags and labels can be. Tags and labels are the perfect opportunities to go above and beyond your industry standard. With the plant label and tag experts Greenlife by immij, we have carefully selected our top 3 ways to outshine your competitors this spring.
1# Lenticular Printing
Let's just imagine a retail customer walks past your plants in a nursery, the movement on the lenticular label could stimulate them to buy the plant or even draw a potential customers attention towards your product and away from a competitor's product.
By utilising lenticular labels, you can actually use the label to show growth images (before/after) to show individual growth phases of the product and several different images can be animated for a label. In addition, even a 3D effect can be printed giving the motifs a special depth effect and thus making them particularly realistic.
Here are a range of different types of lenticular label available from Greenlife by immij:
"Morph" Labels: These products use multiple images to create a change in the original picture a customer sees. Through this method, you could show your customer the same flower in different colours for instance.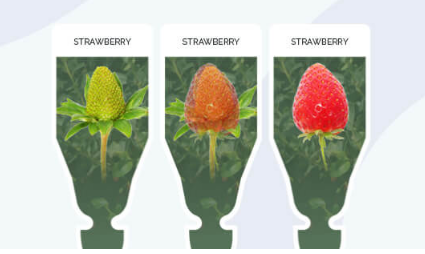 "Flip" Labels: A flip image dramatically switches from one visual to another depending on how the customer is looking at the label. This can be a great way to show a before and after effect, like what a bulb will look like when it's first planted, and then after a few weeks or months.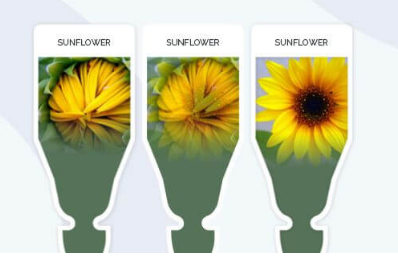 "Animated" Labels: Animated lenticular labels look as though they're moving, like a miniature video clip. These are the perfect label choices for companies who want to demonstrate multiple stages in the growth cycle.
"3D" labels: Finally, 3D labels are the simplest lenticular printing option, designed to give depth and perspective to a single image.
2# Pot Wraps
Pot Wraps with customised graphics will set your wholesale nursery apart from the competition. What pot wraps do for your brand messaging and customer loyalty cannot be overstated, as they're one of the top ways to promote the products you work so hard to cultivate.
There is so much surface area on a typical plant or tree pot that it's a waste of usable advertising space if it's not utilised for this purpose. Here are some great ideas for expanding your branding message with the strategic use of pot wraps: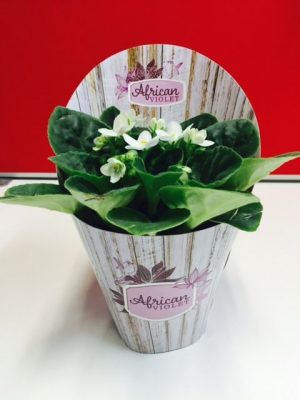 Choose a pot wrap that compliments the natural colour of the plant or tree you're selling. Because our pot wraps create extra space behind the forward display of the plant or sapling, you can add some zest and complementary color splashes that coordinate with the overall presentation of the product.
Consider stocking 'generic' pot wraps that can be used in a pinch. By having a large inventory of generic pot wraps that still carry your nursery name and branding message, you're able to pull from your stock and use these pot wraps wherever they're needed.
Customise your pot wraps to be unique to your business. The design professionals at Greenlife can work with you to determine the best style and color scheme for the plants or trees that you're selling. The sky's the limit, and if you can dream it, we can bring it to reality. Greenlife by Immij will ensure your pot wrap is configured specifically to wrap securely around the plant pot so it does not fall off. There is nothing worse than an ill-fitting pot wrap but this ban be avoided when working with us.
Order in bulk to save on shipping, and get steep volume discounts. Unfortunately, many commercial nurseries view pot wraps as an unnecessary expense, but their minds are often changed when they learn how little pot wraps can cost when they are ordered in bulk. Contact us to obtain a free, customised price quote for your pot wraps.
3# Floramedia Library
To provide our wholesale nursery customers with images that are going to strengthen their position in the market we have partnered with Floramedia. Floramedia is based in the Netherlands and has been one of the leading producers of plant images and communication materials for the last 80 years. At Floramedia, they take 11,000 to 13,000 plant photos annually! So it is safe to say that you will be able to find the right plant variety for your nursery.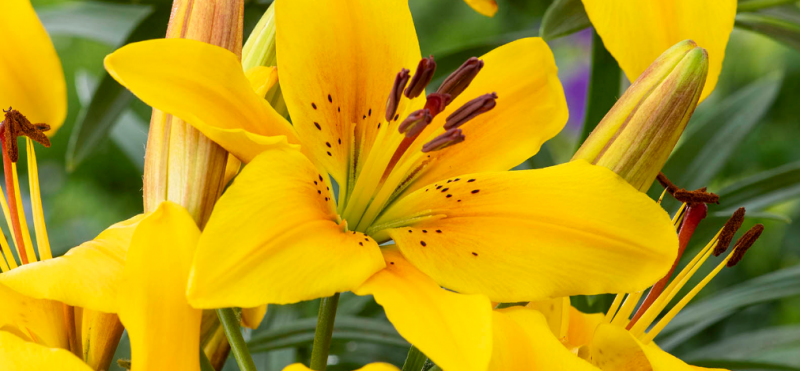 Together we can offer you a wide range of printing plant labels, pot wraps, seed sachets or plant packaging. We are also able to create custom-made solutions and unique alternatives to help your plant variety stand out in the nursery. Images really do count when it comes to getting ahead in this industry. The best plant images are full of rich colours and details, to instantly draw the eyes of the customer to your plant variety. Photography is one of the paramount features of plant marketing success.
To find out more about using smart marketing solutions to get ahead of the competition select feel free to contact us Greenlife by immij directly on 1300 848 672.