When you think about the various reasons why your wholesale nursery stands out from the rest, you might immediately think about the variety of plants or trees you offer, the unique species you grow, or the long history of success your nursery has within your target market. While those are all fantastic reasons why customers might buy your products, you might be missing out on a simple yet effective way to drive sales and get more ROI out of your printed marketing material investment.
What we're talking about is the importance of the best pot wraps for nurseries. Services that can help you design and purchase pot wraps are available from Greenlife by Immij, and there's a lot to gain by integrating well-designed pot wraps into the daily operations of your wholesale nursery. Here's why.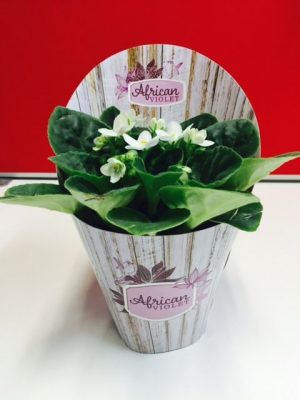 More Branding Power
When you take advantage of the best pot wraps for nurseries, services like customised graphics, and prompt delivery, you're setting your wholesale nursery apart from the competition. What pot wraps do for your brand messaging and customer loyalty cannot be overstated, as they're one of the top ways to promote the products you work so hard to cultivate and bring to market.
There is so much surface area on a typical plant or tree pot that it's a waste of usable advertising space if it's not utilised for this purpose. Here are some great ideas for expanding your branding message with the strategic use of pot wraps:
Choose a pot wrap that compliments the natural colour of the plant or tree you're selling. Because our pot wraps create extra space behind the forward display of the plant or sapling, you can add some zest and complementary color splashes that coordinate with the overall presentation of the product.
Consider stocking 'generic' pot wraps that can be used in a pinch. By having a large inventory of generic pot wraps that still carry your nursery name and branding message, you're able to pull from your stock and use these pot wraps wherever they're needed.
Customise your pot wraps to be unique to your business. The design professionals at Greenlife can work with you to determine the best style and color scheme for the plants or trees that you're selling. The sky's the limit, and if you can dream it, we can bring it to reality. Greenlife by Immij will ensure your pot wrap is configured specifically to wrap securely around the plant pot so it does not fall off. There is nothing worse than an ill-fitting pot wrap but this ban be avoided when working with us.
Order in bulk to save on shipping, and get steep volume discounts. Unfortunately, many commercial nurseries view pot wraps as an unnecessary expense, but their minds are often changed when they learn how little pot wraps can cost when they are ordered in bulk. Contact us to obtain a free, customised price quote for your pot wraps.
Start envisioning your plants, shrubs, saplings, and trees as being presented with more than just the soil they're potted in. Take advantage of the best pot wraps for nurseries, services for design, and bulk discounts. We make it easy by learning what your printed marketing material needs are and matching them with design and printing solutions that compel.
Contact us today on 1300 848 672 to learn more.