There are a lot of great occasions to purchase plants and trees throughout the year. If your wholesale nursery sells to retail stores, it's never a bad idea to coordinate the presentation of your products with the holiday or time of year most closely associated with that plant or tree. For seasonal flowering plants or shrubs, matching the design and colour scheme of your plant tags gives the consumer a sense that the product has been grown just for the occasion. This creates a kind of exclusivity, and the result is increased sales.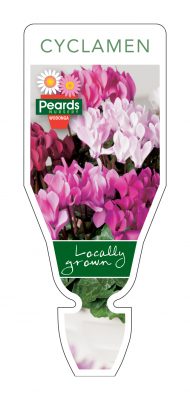 When customers see plants labeled in a way that coincides with the time of year or the upcoming holiday, the purchase seems more appropriate. For example, ivies and plants with clovers sell exceedingly well in February and March, in anticipation for St. Patrick's Day. If there is a way to prepare for these holidays in advance, it's worthwhile to take advantage and preorder your plant tags accordingly.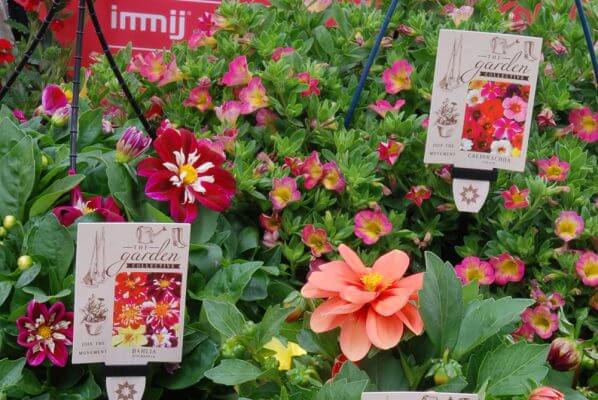 Popular Plant Tags and Seasonal Holidays
New Years Day is a time for new beginnings, and there's no better way to start the year off right than with fresh plants or trees grown just in time for the occasion. Consider using bright, high-contrast designs that work with the aesthetic of the plant, giving the consumer a sense of newness and vitality.
Valentine's Day is one of the busiest day of the year for most florists, second only to Mother's Day. Rose bushes deserve a marketing approach that is almost completely aligned with this important holiday, as many retail shoppers are going to head straight to the roses during the first and second week of February. When you're designing plant tags for Valentine's Day promotions, use soft reds and pinks, and maybe even a heart or two.
St. Patrick's Day is a excellent holidays to prepare for if you're stocking up on plant tags. For St. Patrick's Day, any plant with clovers deserves special plant tags with a holiday design.
Mother's Day buyers are almost always going to be looking for bright, flowering plants that are easily transported as gifts for Mom. Use this as an opportunity to draw attention to smaller, potted plants with the use of eye-catching labels that mention the upcoming holiday.
Easter is most closely associated with White Lillies, and there's no shortage of ways you could design your tags to make the most of this. In case you need some guidance, Remember that the design professionals at Greenlife by Immij are always happy to offer design assistance to make sure that the tags that are included with your lillies make an impact on the retail shelf.
Father's Day is another key holiday that is suitable for plant-buying. Many who are looking to give Dad a gift are looking for more than just the expected tie or billfold – this presents an opportunity to market your plants to them. Simply mentioning the holiday on the plant tag itself can be enough to prompt purchases.
As you can see, there are plenty of chances throughout the year to maximise the potential for timed marketing for your wholesale nursery. When you need customised plant or tree labels that are perfect for any selling season, contact Greenlife by Immij on 1300 848 672 – we have a printed marketing material solution for any wholesale nursery.