Growing trees for retail store customers requires attention to detail where other plants might not need it. Bringing a sapling to a fully mature tree or even a potted house tree demands strict lighting and feeding schedules, and because trees are physically larger than most other plants in wholesale nurseries, they typically need more square footage in order to grow correctly.
So, with all of the effort and resources that go into growing trees on a wholesale level, your nursery needs the right tree tags for the best display of the tree in a retail environment. This is why selecting the right tree tag for you is so important – and, with the help of Greenlife by Immij, we can supply you with attractive, durable tree tags that promote your brand before, during, and after the retail transaction has taken place.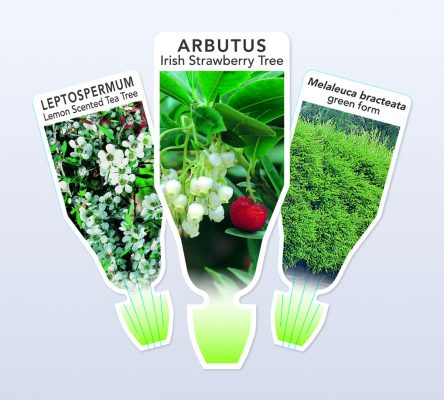 Any Tree, Any Tag
Maybe you don't currently use tree tags, letting the retail store apply their own. Or, if you do use tree tags, perhaps you're not aware of the newer, more advanced tree tags available today. In either case, it is worth considering what a high-quality, attention-catching tree tag can do for the sales of your products. Before you decide to continue the status quo, consider these key features of tree tags provided by Greenlife by Immij:
Bolder, higher-contrast graphics. Tree tags that are colorful and high-contrast do a better job of presenting your branding message to your customer. Don't settle for opaque, poorly printed graphics that fade in direct sunlight. Greenlife tree tags are made with durable materials and fade-resistant ink, meaning your tags last longer and generate more interest from consumers on the retail sales floor.
More display options. Want to hang a tree tag from the tree itself? No problem. What about applying the tree tag to the pot or holding container? There's a tree tag for that, too. Perhaps you want to stake the tree tag in the soil – again, that's easily done with the customisable tree tags from Greenlife.
Integrated barcoding. One of the biggest challenges for wholesale nurseries is maintaining accurate and consistent inventory control. With lesser-quality tree tags, nursery staff have to physically affix their barcodes to each tag, adding time and labor expense to the operational process. Using tree tags with integrated barcoding eliminates this issue entirely, and the tags can be re-ordered with a new SKU or barcode if your inventory ever changes. It's that easy!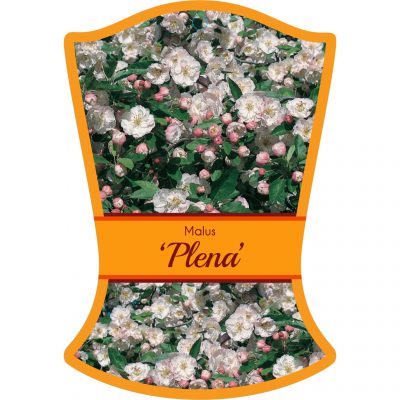 After you've decided to try the tree tags from Greenlife, we're convinced that you won't ever look anywhere else for tree tags for your wholesale nursery. And remember, every tree tag we provide can be customised to include your company's logo, branding message, and specific color scheme.
Just contact us on 1300 848 672  to learn more about how to find the ideal tree tag for your business. Our plant and tree tag experts are standing by, ready to assist with whatever need you have. We look forward to hearing from you!