The world of plants and flowers is a versatile one, and often a complex place to start a business. If you run a nursery, then you'll know just how challenging it can be to stay on top of all the different demands of various seeds and bulbs within your organisation. Plant labels and tags can be a wonderful way to overcome this problem, but it's worth noting that these labels have more benefits to offer than just better organisation.
The right labels, presented at the perfect time in the customer buying cycle, can help your consumers to answer that all-important question about their purchase: "Which plant is right for my garden?" A stunning picture and selection of informative instructions combined on a compact tag captures the eye and informs your customer in a matter of seconds.
The Question is, how do you choose the right labels for your point of sale display?
Find the Right Images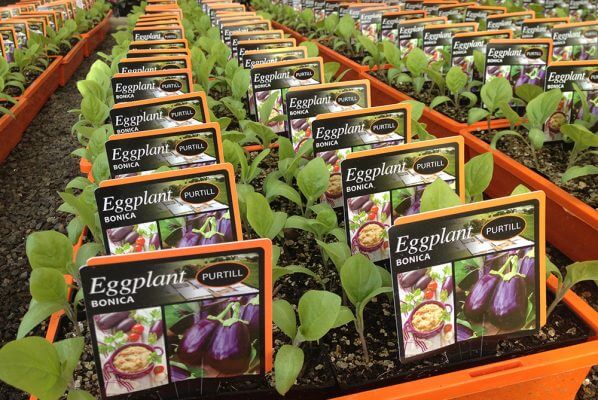 If you've been in the horticultural industry for some time now, then you'll know that image counts when earning the attention of your audience. A grainy or uninspiring image is more likely to send your customer searching for their plants in a different greenhouse or garden. However, if you can choose a visual that's packed full of rich colours and details, then you'll instantly inspire the viewer to imagine the plant thriving in their own garden.
Because we offer our customers a selection of photos taken from the Flora Media Library, they can rest assured that they're getting bright, motivational pictures that demonstrate the true potential of thousands of different plants and flowers. What better way to convince your customers that you're the best around than with the perfect label picture?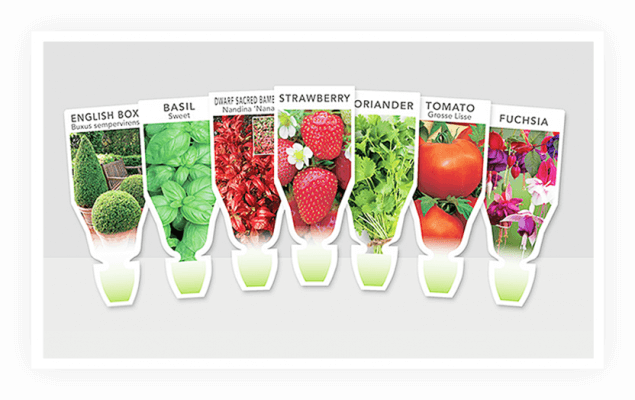 Picking the Right Printing Techniques
If you want your plant labels to truly capture the eye of your intended buyer, then you need to choose the right printing techniques. A professional printing company can offer a range of solutions that ensure that your image shows up crisp and clear on almost any material. For example, an extra layer of gloss on your label can give it that professional, shiny effect, and help it to hold up against the threat of poor weather.
While a great image goes a long way, you can only truly get the most out of your label if your printing techniques are chosen with care. The good news is that there are dozens of options to choose from, whether you're looking for high-definition commercial plant tags or innovative 3D images printed with lenticular techniques.
Liven Up Your Business with Plant Labels
Stunning labels are the ultimate way to show your customers just how much potential each of your plants has, even when the bulbs are yet to fully blossom. After all, it's hard for a client to realise the beauty of a flower when it's just a tiny green sprout. However, it's crucial for you to choose your labels carefully.
Just like any other aspect of your visual brand identity, your label is the key to your company reputation. If your tags seem unprofessional, grainy, or uninspiring, then you could risk losing the respect of your customers.
To find out more about boost point of sale presence with stunning plant labels please contact us on 1300 848 672